The People's Committee of Long An Province has just issued Decision No. 3198 dated August 30, 2019 on land allocation and the lease of land to Thu Thua IDICO-CONAC Urban and Industrial Park Development JSC (IDTT) (phase 1).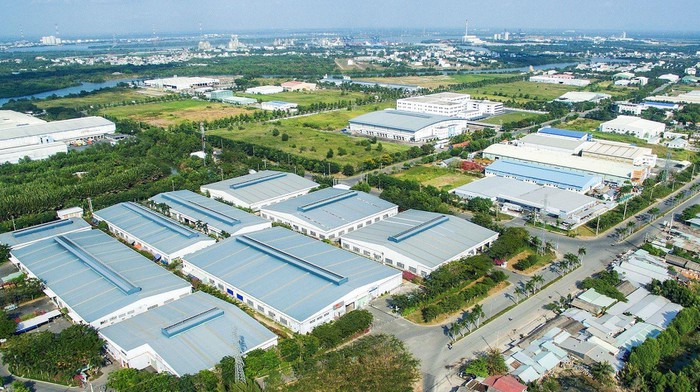 Specifically, Long An Provincial People's Committee issued a Decision to allocate IDTT land with a total area of ​​234,425.7 m2 (of which 6,209.5 m2 of transport and irrigation land is managed and managed by Thu Thua Town People's Committee) in the project to invest in Thu Thua Town Residential Area (phase 1).
Form of land allocation is 117,515.6 m2 of rural land allocated with land using land use fee; including an area of ​​352 m2 of land under state management alternating in the project; and 97,935.1 m2 of land allotment without land use levy to use for construction of public facilities for non-business purposes, including: transport land, green land and water surface (Muong Khai canal, Church channel) will be handed over to the local authorities for management after the construction has been completed according to the approved detailed planning; including 5,857.5 m2 of state-managed land interlaced within the project.
In addition, the company also leased land with an area of ​​18,975 m2 in Thu Thua town, Thu Thua district to invest in trade and services, land for construction of health facilities, land for construction of education and training facilities, of Thu Thua town residential area project (phase 1).
Especially, one month ago, this enterprise was approved by the Prime Minister's Decision No. 826 / QD-TTg to invest in infrastructure construction and trading project of industrial park of 188ha in Thu Thua town. The project is implemented in 50 years.
Reportedly, the project's investment capital is VND 1,268 billion, of which: The contributed capital to implement the Project is VND 200 billion, commercial loan capital is VND 600 billion, and other mobilized capital is VND 468 billion.
These developments can be seen as a good sign for Thu Thua town in particular and the whole Long An province in general. Because, the above-mentioned project items, once completed, will create a good development motivation for the town (as well as the province).
(Source from https://nhadautu.vn/sau-kcn-188ha-idtt-tiep-tuc-trung-du-an-22ha-d27346.html)