In the afternoon of November 29, 2019, Mr. Vu Hoang Liem - Deputy General Director of Thu Thua IDICO-CONAC Urban and Industrial Zone Development JSC attended the Enterprise Association of Long An Province, 3rd term, term 2019 - 2024 with the theme "Solidarity - Development - Integration".
Currently, Long An Enterprise Association has more than 200 official members, and more than 11,200 registered businesses with a total registered capital of nearly VND 300,000 billion. Enterprises in the province have well implemented industrial and agricultural extension policies, promoted the development of tourism and service industries, developed the domestic market, and implemented the campaign "Vietnamese people give priority to use Vietnamese goods".
Over the past time, the Enterprise Association of Long An Province has helped member businesses operate proactively, confidently and effectively; support and call businesses to invest in their home province for mutual development. The association is always a bridge between the local government and the business community; assisting enterprises in the process of developing and doing business effectively, contributing to creating motivation for socio-economic development in the province.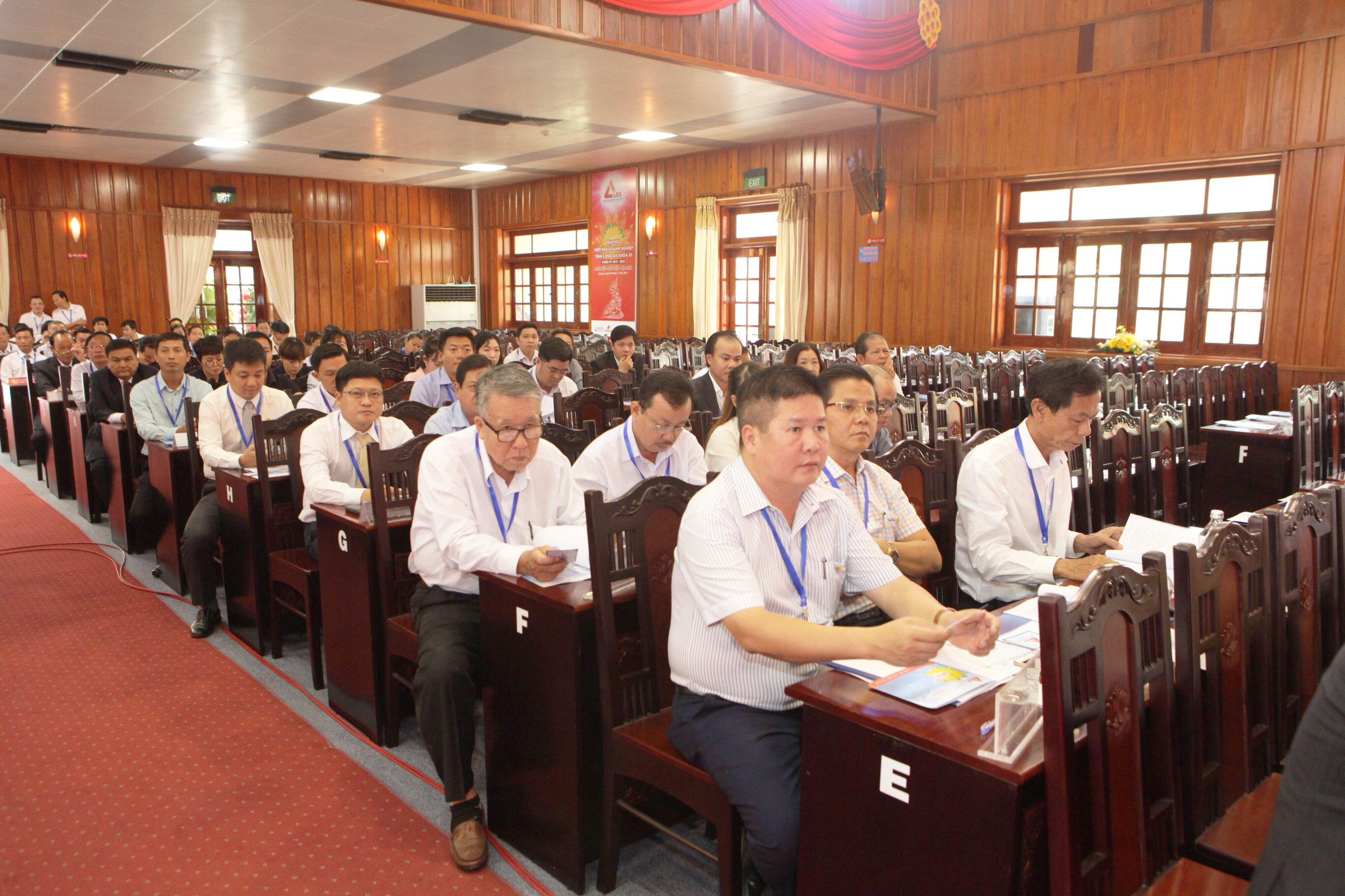 At the General Meeting, the Executive Board of the new term of 34 members was negotiated. Mr. Vo Quoc Thang - Dong Tam JSC Board of Directors Chairman was re-elected to the position of Chairman of Long An Enterprise Association, term 3, term 2019 - 2024.