According to the assessment, the success in COVID-19 disease control makes Vietnam's industrial real estate market become exciting when attracting many investors in the region and the world. Despite great opportunities, the quality of industrial park management in Vietnam is still very limited.
Demand for industrial real estate increased sharply
Sharing at the 2nd Vietnam Industrial Real Estate Forum recently, Mr. Nguyen Manh Ha, Vice President of Vietnam Real Estate Association, said that from the beginning of 2019, the Vietnam's industrial real estate market has recorded a strong development, despite the common difficulties and complicated developments of the international situation.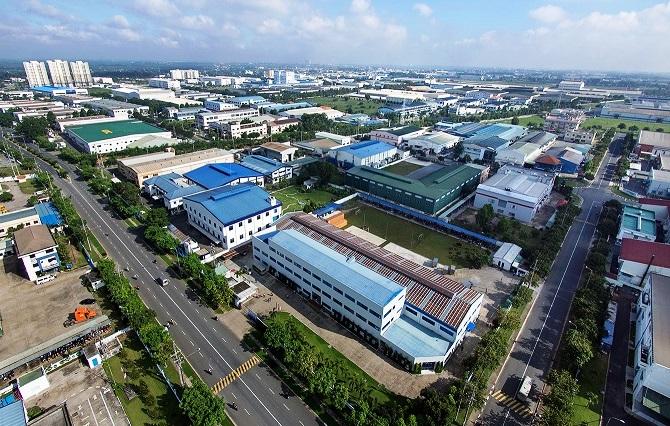 "Vietnam is emerging as an economy with positive recovery prospects after the COVID-19 disease, improved business environment and become a safe destination of the world, many trade agreements. Free trade officially takes effect. In that context, the emerging industrial real estate market is the most attractive segment and is expected to become the segment with the best development momentum in the short, medium and long term," Mr. Ha said.
Sharing the same view, Savills' leaders said that Vietnam is being evaluated as an ideal choice of foreign investors compared to other countries in the region thanks to its attractive cost, along with the infrastructure development and support policies from the Government.
By the end of March 2020, there were 335 industrial parks in the country, of which 260 industrial parks were put into operation with the occupancy rate of nearly 76% and 75 areas under construction (as reported by Department of Economic Zone Management - Ministry of Planning and Investment).
According to Savills leaders, the domestic industrial real estate market is witnessing increasing demand due to multinational corporations planning to expand their business outside of China and choose Vietnam as an alternative destination. This demand increased especially when COVID-19 disease appeared and China was one of the countries that were seriously affected.
In addition, in 2020, the industrial real estate market is considered to have many advantages when the economy is stable, Vietnam joins trade agreements, and the continuous appearance. of support policies, such as tax exemptions and concessions of the Government to investors.
"Demand for industrial real estate in Vietnam has always been. But the COVID-19 disease and Vietnam's successful disease control are important forces to attract more foreign capital into Vietnam, and at the same time encourage investors to strongly shift into the domestic market", Savills leaders said.
According to Savills leaders, investors in the region are now eager to enter the industrial real estate market in Vietnam. "We are working with a number of investors from Asia - Pacific, Australia, UK and the US... The presence of many regional and international investors has confirmed the rapid growth of Vietnam market in the field of industrial real estate", he emphasized.
(Source: https://www.tienphong.vn/dia-oc/bat-dong-san-cong-nghiep-co-thuc-su-khoi-sac-sau-dich-covid19-1680272.tpo)